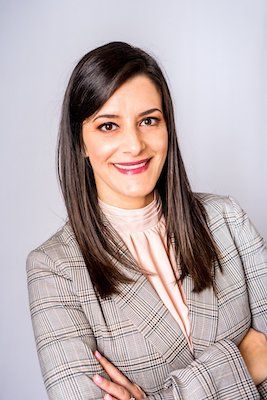 Goretti Garcia, CDFA®, MBA
Owner & Financial Adviser
Goretti is a passionate financial professional who is dedicated to helping her clients achieve financial independence through a holistic and transparent approach to financial planning. Her interest in finance and numbers began at a young age when she would visit her father's financial office in Spain. This early exposure sparked her enthusiasm, which led her to pursue an MBA in the United States in 2002.
After completing her MBA, Goretti worked in real estate investments and commercial property management for 10 years. However, she realized that her true calling was in financial planning. She joined an independent financial firm where she honed her leadership skills for five years before eventually starting her own firm, New Era Advisory, in 2021.
Goretti believes that the focus of a financial adviser should be on providing advice and building a strong relationship with clients, rather than solely selling financial products. She advises her clients to start planning early, emphasizing that the sooner they begin, the more solid their future financial outcomes will be.
As a financial professional, Goretti adopts a fee-only and fiduciary approach to financial planning. This means that her clients pay her directly for her services, and she refuses any commission compensation from the sale of financial and insurance products. Additionally, Goretti is a Certified Divorce Financial Analyst, which allows her to provide guidance to clients before and during a divorce.
Goretti's educational background includes earning an MBA with an emphasis on international business from Webster University in Orlando, Florida. With her expertise, passion, and commitment to her clients' financial well-being, Goretti strives to make a positive impact in their lives.
Outside of her professional endeavors, Goretti enjoys playing golf, going to the gym, watching her favorite shows, and traveling with her husband, Jimmie. She is also actively involved in her community and she is Co-Founder of the Nona Professional Ladies for the Lake Nona Chamber of Commerce. Furthermore, she is a member of several organizations that aim to empower women in building their financial futures.